Lactose-free, gluten-free, dairy-free, GMO-free… a decade ago, you never heard about all these different eating restrictions. But that's when my mother was diagnosed with celiac disease—in 2010—and suddenly she couldn't eat anything! Go to a restaurant? No chance! Nobody knew what gluten was, let alone what meals had none of it.
Now, menus often have a little symbol beside gluten-free meals, and adults with Celiac and other intolerances have a much better time finding foods they can eat. But what about the children?! How are they supposed to do normal kid activities, like go to birthdays and swap lunches at school, when a few little crumbs can make them terribly sick?
Abigail Rayner addresses the challenges of having celiac as a child in her 2022 picture book, Violet and the Crumbs – A Gluten-Free Adventure. Poor little Violet has celiac, and the evil, gluten-filled crumbs are everywhere—in her classroom at lunch, at school events, at birthday parties… But when Violet realizes the class hamster and other animals can't have gluten either, she decides to stand up for them. Then, she manages to stand up for herself and make changes so she can enjoy being a kid again! And as it turns out, her classmates and friends are happy to learn about celiac and find ways to support her and the hamster, Nacho.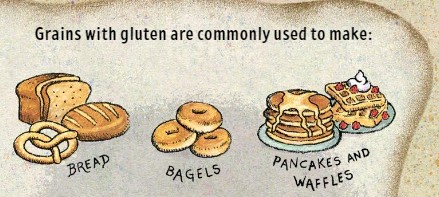 This book is super informative and includes facts about celiac and recommendations for gluten-free flour. It even notes the lesser-known fact that some oats are harvested with wheat and can be contaminated with gluten, even if they are themselves gluten-free! This info is made child-friendly with the help of the illustrations; from the inside cover right to the end of the book, Molly Ruttan uses colours and textures that remind the reader of bread products.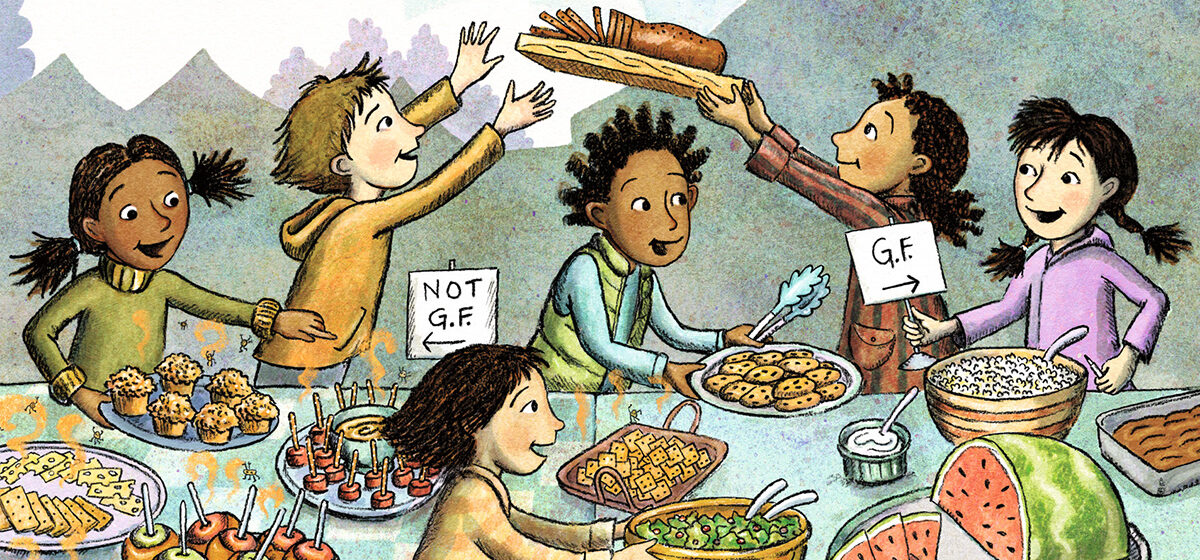 Right at the beginning, there is a list of grains with gluten and what they are used to make (pancakes, pie crust, cookies, tortillas…), and at the end, a list of gluten-free grains (millet, cornmeal, quinoa…). The diverse, expressive kids and the evil little crumbs with sharp, toothy grins will surely keep young readers engaged.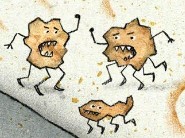 Overall, this is a brilliant book on a topic every kid should explore to foster understanding and develop good habits around food. Buy it now through North South Books. You'll even find teacher resources and colouring pages!