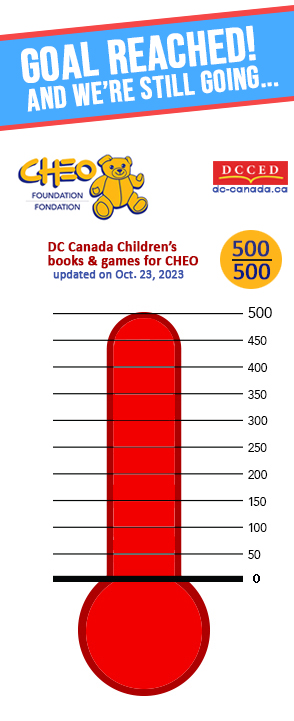 After careful consideration by our judges, these five talented Canadian kids who blew us away with their voices have won our first-ever singing contest!
https://www.dc-canada.ca/2023-childrens-singing-contest-winners/
Assemble the puzzles and find the hidden animals! You'll learn about some awesome North American wildlife.
The three series of One Story A Day provide children ages 5 to 12 with motivational content and a wide variety of topics every day. The stories, written by a group of Canadian authors, are inspired by life lessons, fables from around the world, nature, science, and history.
INFLATION! Rising costs. Stagnant wages. Are you feeling the pressure? Now, more than ever, budgeting and other financial skills are key. Do your young children have them? Are they ready for their financial future? Research shows that kids who learn about financial literary at a young age are more likely to grow up with the […]
Read More
This book is truly a work of art. It features a bunch of wonderful poems about kids having recess and life in the Arctic. From making igloos to the Northern lights to sled dogs it depicts many of the unique elements that make the North so very special. Also look at these illustrations 😍 I really enjoyed this and highly recommend!
The books increase in difficulty at a steady pace so students are not overwhelmed with words and catch themselves reading (to their absolute delight). For the last four years, I have been using this reading program for all my beginning readers. It's been the one program that has consistently helped the majority of my students.
As a librarian, I haven't often come across books that teach financial literacy to kids, so when I read Three Little Piggy Banks, I wasn't sure what to expect. Financial literacy can seem intimidating, even for adults who have been paying bills and other expenses for years and years. It seems almost impossible to unpack such a mature subject for the youngest of children, but author Pamela George deftly simplifies the subject for young children. The book provides a very basic understanding of money: saving it, sharing it, and spending it.
Would you like to carry our awesome children's books and/or games in your store or library?
Learn more about our promotions and discounts by sending us an email.
DON'T MISS THE NEXT UPDATE!