Full Program Available on eLearning Platform
Features
all stories with audio read-along
audio for letter sounds, words, pictures
word-by-word phonetic reading
interactive games and activities to reinforce learning
help with vowel shapes and sounds
gradual introduction of letters and sounds
printing sheets
teaching tips for each book
sequential reading strategies
videos on: setting up centres, holding a pencil, classroom word games, and constructing paper books and word boxes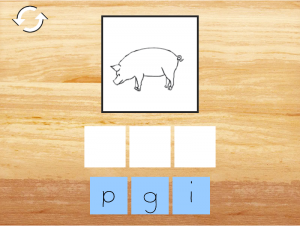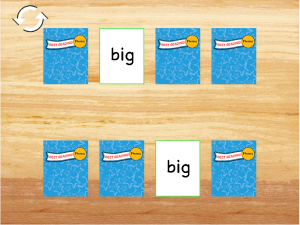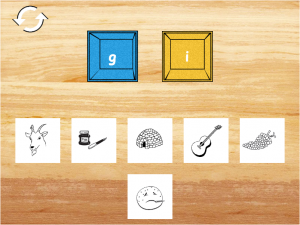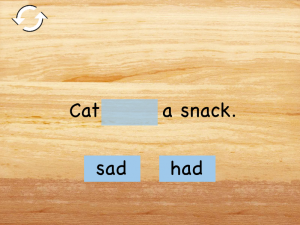 After obtaining a B.A. in English from Loyola College and a Teaching Degree with a specialty in Early Childhood Education from the University of Manitoba, Cathy Jackson taught for 5 years in Toronto while completing Primary Specialist qualifications from the University of Toronto. After two years teaching in Scotland and Wales, she spent 27 years teaching kindergarten to grade five in Ottawa while completing a B.Ed. and Special Education Specialist from the University of Ottawa.
When Cathy noticed the lack of resources needed to capture her students' attention and provide stepping-stones for growth, she decided to create her own short stories to teach a few letter-sounds and sight words at a time. Best Reading! Phonics began as photocopies on folded papers to which students could add words, continue the stories as they coloured, and keep them at home. Cathy's students' enthusiasm prompted her to continue writing and eventually publish her reading program so all young readers could build a strong reading foundation.
New letters and words are gradually introduced, allowing the child to build confidence and start reading from day 1
Educational activities reinforce learning and keep the child engaged
Suitable to be Setup as Learning Centers in Classrooms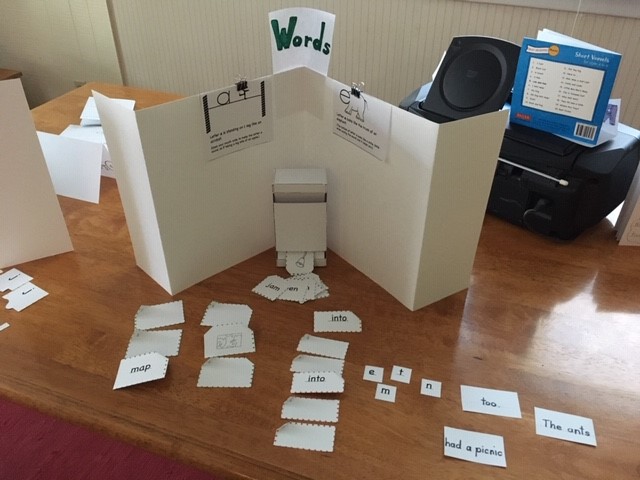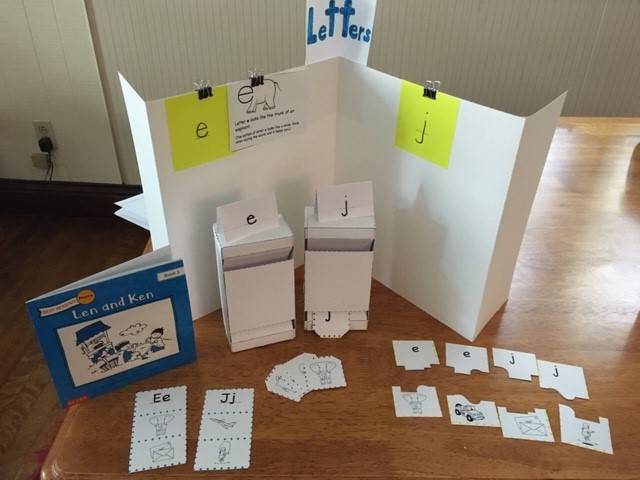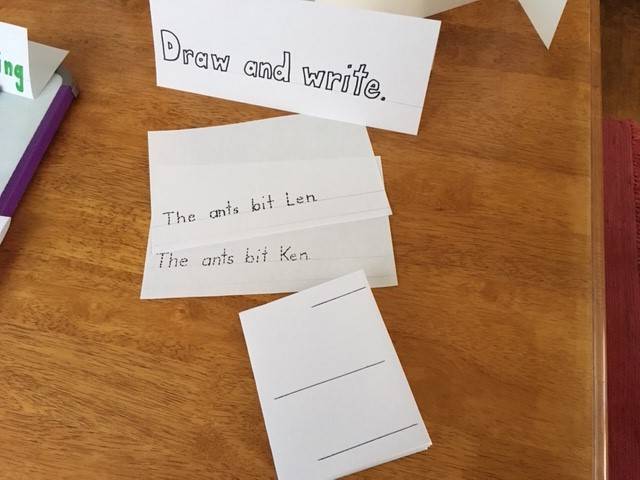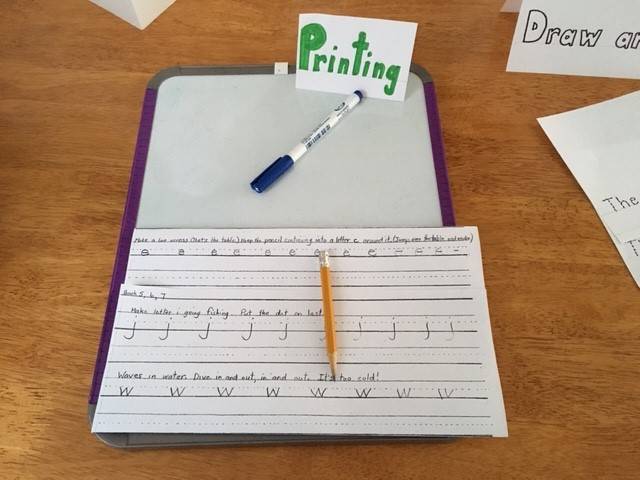 The Reading program Cathy has developed has been used throughout our school and the positive results and impact we have seen as a result of the high quality teaching materials has been outstanding. The reading materials target very specific reading...[read more]
Joan Barry, elementary school principal
I have been using this program for the past 2 years and it is a valuable tool in increasing my students' reading levels. I have also successfully used it with English Second Language students. My children love it...[read more]
Charlene O'Reilly, Elementary Grades Teacher
The books increase in difficulty at a steady pace so students are not overwhelmed with words and catch themselves reading (to their absolute delight). For the last four years, I have been using this reading program for all my beginning readers...[read more]
Helen Allvey, Language Teacher
The program quickly provides a progression of skill sets necessary for students to become independent and confident readers...[read more]
John Howland, Special Education Resources Teacher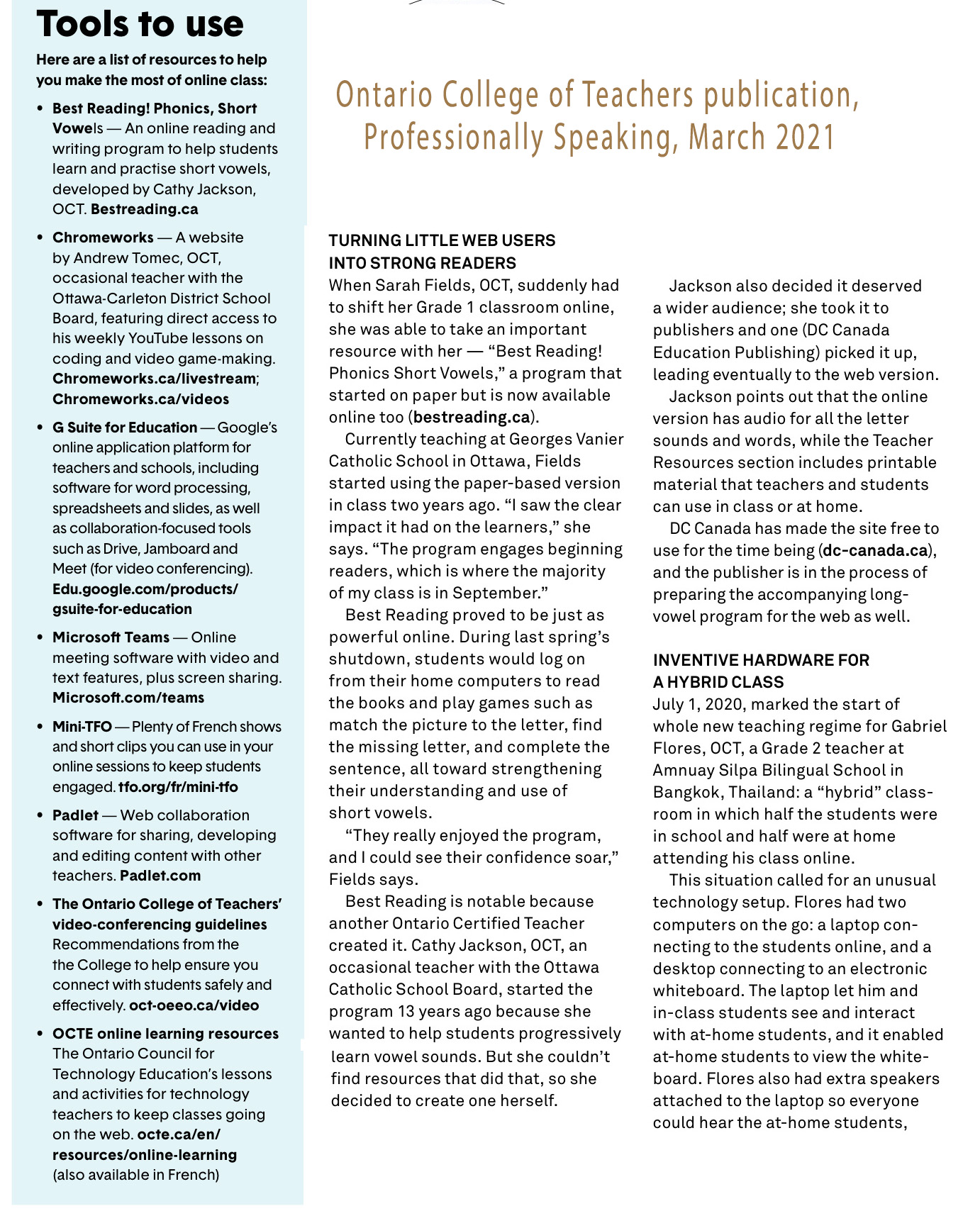 Source: Ontario College of Teachers publication, Professionally Speaking, March 2021.
Best Reading Program Introduction
How to Setup Learning Stations
Sample Lesson - How to Read the Book with Kids
Sample Lesson - How to Use the Activities
how to teach kids to hold a pencil
how to teach printing in a fun and easy-to-remember way
Missing Letters and Words
Making a Book Without Staples