If you were a tumbleweed rolling across a Texan desert, where would you go?
The expression "a picture is worth a thousand words" takes on a new meaning in Tumble by Adriana Hernández Bergstrom. With only two to four words per page, the focus is on the author/illustrator's beautiful images done in soft strokes and colours that transport readers into a unique landscape.
The story follows a lone tumbleweed on a journey through the desert, meeting the various animals and plants that make up the arid ecosystem. At the end of the book, Hernández Bergstrom includes a brief activity and neat facts about tumbleweeds. Tumble is perfect for introducing young kids not only to rhyme and rhythm, but also environmental science and nature. Even the plants and animals that appear throughout the book are labelled on the last pages!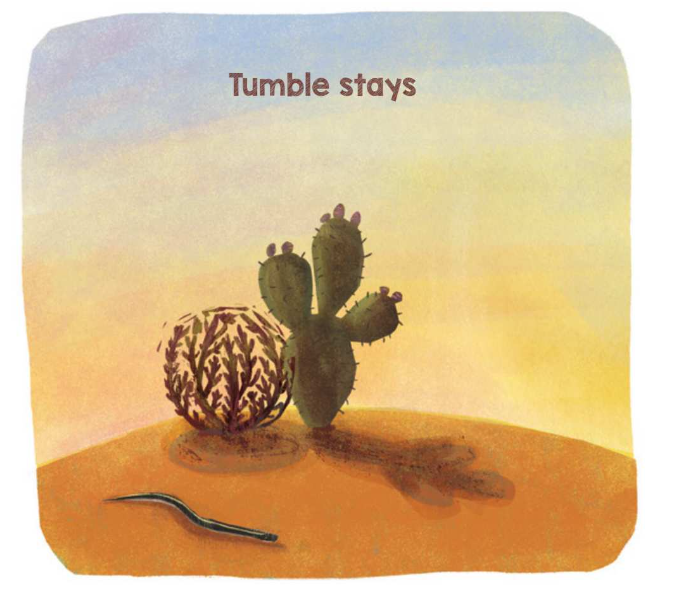 Check out that black-necked garter snake and more in Tumble, available through Scholastic and Amazon.