Are your kids hooked on their tablets? Do they whine that they're bored when you shoo them outside? Do they like superheroes?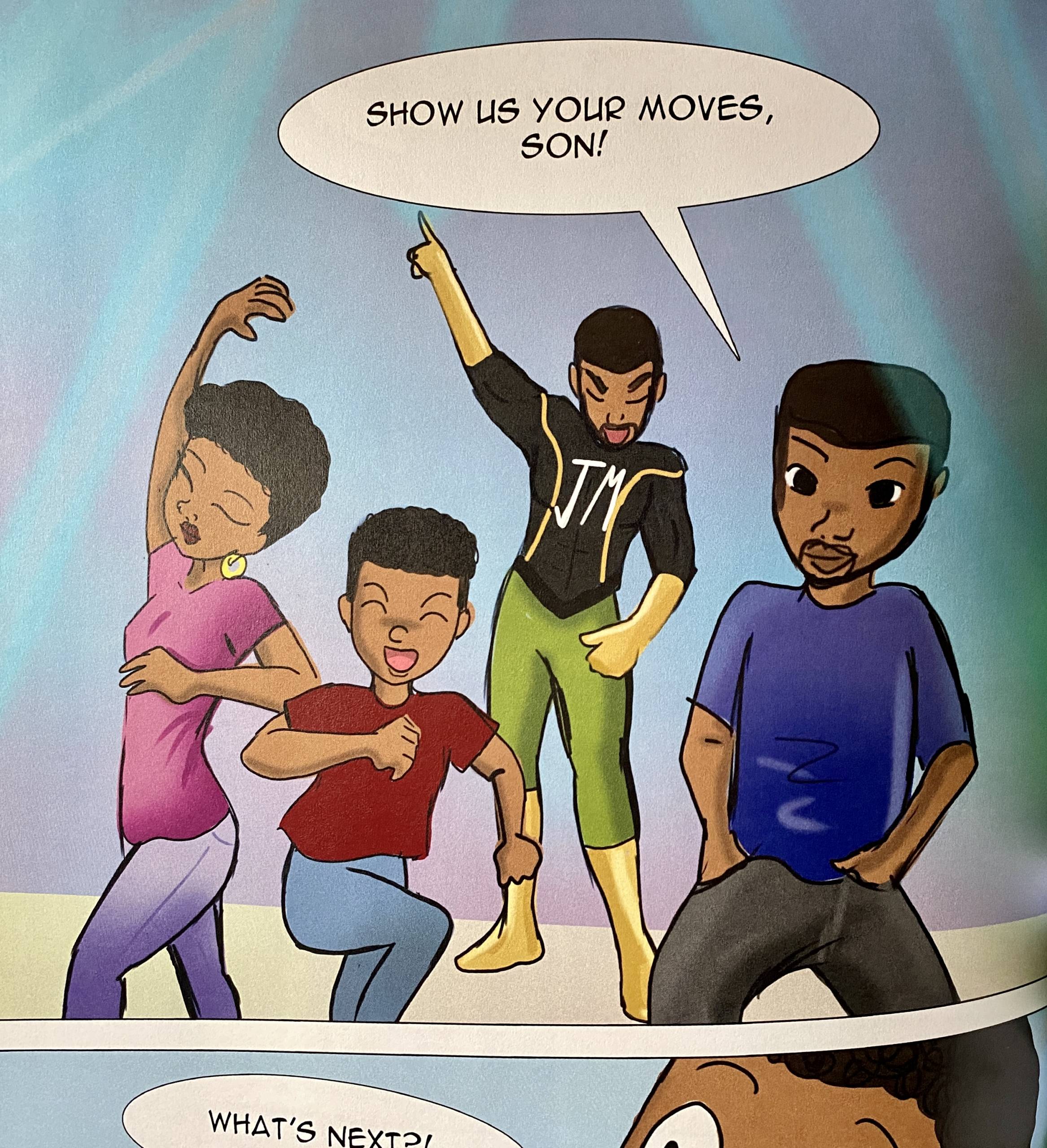 If you answered yes to any or all of these questions, we have the graphic novel for you! The Jack Squad by indie author Marcus Eaddy and illustrator Stacy Hummel follows a young boy, his parents, and the neighbourhood superhero JACKMAN on a brief fitness journey that will inspire children and adults alike to get moving.
Starting with some calming breaths and yoga, then weightlifting, dancing, hiking, biking, and playing tag, the author (through the muscular JackMan) gives young readers tons of great suggestions for being physically active while having a blast. This graphic novel is funny and full of expression, encourages healthy habits and food choices, and celebrates a Black superhero—something fairly uncommon (but absolutely necessary!) in the current world of comics.
If you were to Google Marcus Eaddy, you'd come to discover a small business owner and personal trainer with a Bachelor of Science in Exercise Science with a concentration in Strength and Conditioning to boot. His impact on his community will only keep growing with the publication of his first book, The Jack Squad, in 2022.
Get the graphic novel on Amazon U.S. today and join the Jack Squad today!