In an era of globalization, climate change, and natural disasters, it's easy to feel small and insignificant in the face of much larger world events. But the truth is that one person can make an enormous difference!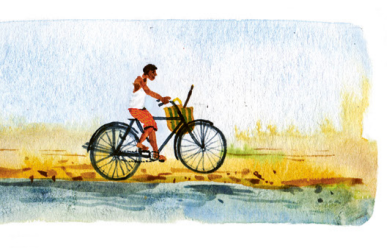 The Forest Keeper by Rina Singh is the true story of Jadav Molai Payeng from Majuli, India, who singlehandedly planted a forest on a river island near his home. Beginning in 1979, he planted bamboo and other trees and watched his forest grow—protecting the land from monsoons and offering animals a home. It wasn't until 30 years later that his efforts were recognized.
Now, his journey of perseverance and hard labour comes to life in a beautiful picture book illustrated by Ishita Jain in soft strokes that give the impression of pencil crayons and watercolours. The artist seamlessly blends the striking colours of nature with the humble form of the man who saved an island.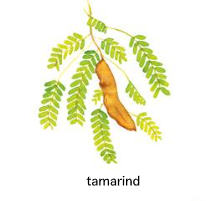 The book offers a glimpse into Indian landscapes and wildlife through the mention of different plants (arjun, neem, tamarind…), birds (pelicans, peacocks, vultures…), and animals (wild boar, rhinos, tigers…). In a scene with many villagers, Singh captures a variety of traditional Indian fashions, and at the end, her map of India helps readers situate the river island in question.
Overall, The Forest Keeper is the perfect storytime selection for anyone with an interest in conservation or looking to explore a culture that doesn't feature prominently in the picture book scene. It will surely inspire young readers to start making a difference, no matter how small.
You can pick up a copy published by NorthSouth Books through Simon & Schuster or on Amazon.