For many of us, getting a child excited about learning isn't always easy. This customizable reading chart is a great way to make reading time more fun and engaging for you and your little reader. Below we have outlined some simple ideas to creating a fun and easy reading chart to help your child look forward to learning. Make sure to grab your kid to help!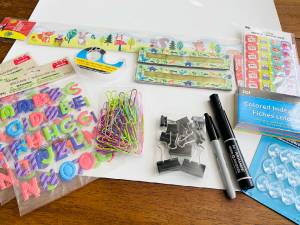 Things you may need: poster board, double sided tape, scissors, permanent markers, binder clips, mini adhesive hooks, index cards, decorative borders, encouragement stickers, letter stickers, paper clips, reading guides.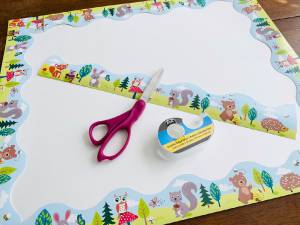 Start your chart by adding a decorative border of your choice. Using double sided tape, attach the border to all four sides of the poster. Trim the excess as needed.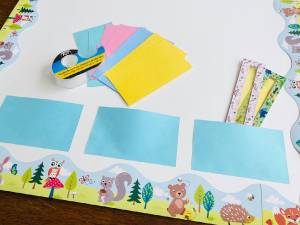 Next we will create pockets along the bottom half of the poster to hold any necessary reading tools that your child will need. On the back of an index card, secure double sided tape (along the sides and bottom of the card only), leaving the top of the card open to act as a pocket. Repeat as needed.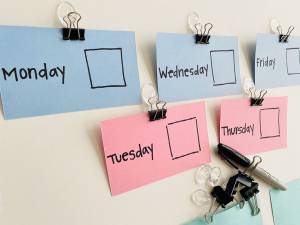 To keep track of progress, mark each day of the week on index cards with a space to check off or add a sticker. Feel free to customize the cards to properly fit your kids' learning needs. To secure the cards to the board, take small adhesive hooks and place them on the poster. Then attach a binder clips to each card, and hang them on the board using the adhesive hook. This allows you to change the cards each week, or update them to match the children's current learning needs.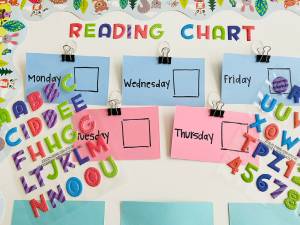 Don't forget to add a fun title to the top of your reading progress chart. We recommend adding your child's name, and customizing it to make it more fun and exciting.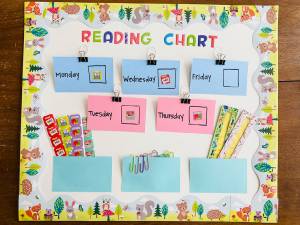 And you're done! Don't forget to fill the pockets with any tools that your little reader may need. We included encouragement stickers to track their progress, paper clips to use as place holders, and reading guides to help them stay focused.
Using the encouragement stickers as rewards for your child's daily reading will help them become more engaged and feel more accomplished. This chart is great to track daily reading, but can also be used to help track your child's progress in any aspect of their learning. This chart would world particularly well with our One Story a Day collections, available in English and in French.
—
Thank you to our friends at Arizona State University for this blog post!