The Children's Hospital of Eastern Ontario (CHEO) has been a cornerstone of our community since its foundation in 1974. In 2023, we decided it was time for us to support the hospital's hard work with our own fundraiser, Children's Books for CHEO!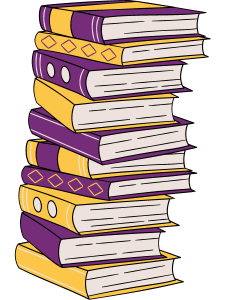 In support of the incredible work CHEO does for kids, from June to December this year, we are donating $1.00 from every book sold to the hospital for its urgent care needs. We hope this fundraiser grows with every year, making 2023 the beginning of a wonderful partnership with a great local organization.
We are proud to combine our love of children's education with the hospital's commitment to kids' health and wellness. For nearly 30 years, DC Canada has developed all kinds of didactic materials—books, textbooks, songs, games, and activities—on all sorts of topics, from the ABCs to STEM to financial literacy. Our mission is to create something for every young learner, no matter their interests or background. Our fundraiser has two goals: first, raising funds for the children's hospital, and second, encouraging educators and families to provide their charges with books and games that foster personal growth and learning!
At the end of the year, we will head over to CHEO to drop off a big cheque and, of course, some physical books for the Heart Cart, a mobile collection of books that volunteers and staff bring around for kids experiencing long waits and/or long stays in the hospital.
Thank you to everyone who participates in our fundraiser. And thank you, CHEO!