By now, you've fallen in love with Erin Mercer's work on Recess in the Dark. Soon, you'll be moved to laughter and even a few tears by the beauty of her pictures for the upcoming One Story a Day for Science series. But professional illustrators go way beyond sketches and colouring books. So what is being an illustrator really like?
Where and when did your passion for illustration begin?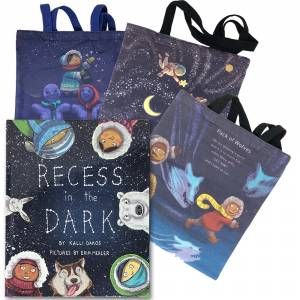 My first year English teacher at OCAD introduced our class to graphic novels. Other than memories of my favourite childhood books or my love of Saturday newspaper comics, this class was my first adult intro to the idea of a career in illustration. That interest passed as I studied painting, but when I later enrolled in a program for concept art, an illustration course was part of the 4th year curriculum. I was eager for illustration assignments and spent the most time on them. I was lucky to have an engaging prof that brought in his professional work and doodled in his sketchbook as we worked. Although I was studying for a different career path, it was in that classroom that I knew illustration was a legitimate option for me.
What's your favourite thing about being an illustrator?
Other than the fact that I get to draw and paint every day, I really love the problem solving. Illustration for a book format is like a puzzle. I love trying to find the best way to intertwine my illustrations with a passage of text and to decide which details to depict visually. I enjoy adding additional elements that aren't inherent in the text to bring even more life to the story.
What's the most annoying question people ask you in regards to your career?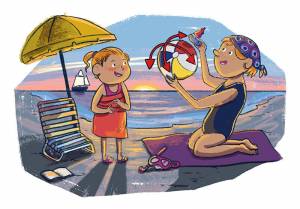 It's less a question than an assumption about rates and quality of life. I'm frequently asked if I'll illustrate a book with a very low, unlivable budget. Because I draw for a living, it's assumed that I have a fun and easy job that I would gladly do for free or for lower than minimum wage. It's very insulting. Has anyone ever asked their dentist to fill their cavities for free? Or offered a tradesman $100 for a job, regardless of the length or complexity of the project? Picture books take months to make, and illustrators can't live off of their love of drawing.
What is your favourite thing to draw?
I love to anthropomorphize animals! I adore adorning animals in absurd attire, and engaging them in heartwarming activities. Cuteness overload (and some playful alliteration) is the goal.
What other kinds of art do you do?
Background painting for children's television, 2D assets for video games, and greeting card design are the most recent art related jobs I've had this year. I used to paint in oils and encaustic but city living made it hard to have a well ventilated studio space. I hope soon to rediscover that love.
Can anyone learn to be an artist?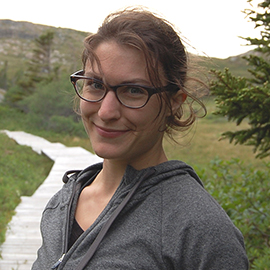 For visual arts, all you need to start is a piece of paper and something to make marks with! I'm a proponent of believing you can do anything at any age if you're passionate and are willing to put in the hours. Art is a skill like anything else. You can learn art in an accredited school, or any number of online platforms. There are endless free resources online, as well as great books from the library. It's never too early or late to start. I'm not sponsored but want to highly recommend checking out the Society of Visual Storytelling for anyone interested in being a children's book illustrator. Their courses helped me a lot, and they also have a free podcast called 3 Point Perspective where you can gain valuable insight into the illustration world.
There you have it! See more of Erin's amazing work on her website, Pencil Empire, and stay tuned to catch her latest collaborations with DC Canada Education Publishing.