If you look out your window, you'll probably see a tree somewhere—on your lawn, in the park across the street, in the nearby forest. But did you ever stop to think that this tree might be yearning for adventure?
Nadja Springer's The Big Adventures of a Little Tree – Tree Finds Friendship is the heartwarming tale of such a tree living amongst siblings in a big forest. With the help of the wind and the birds, Tree sets off on his big adventure to see the world, making human friends in the process. At the end of the year, he has to return home; but his journey has made him a happier hazelnut tree and he does so with grace.
With whimsical illustrations by Tilia Rand-Bell and happy little fonts, this book is undoubtedly a work of art. Tilia's soft lines and pale colours make for a soothing, magical atmosphere that highlights the beauty of nature and the diversity of people and plants alike. The characters in the story are all unique and comprise kids of different races, ages, abilities, and genders. The flora and fauna are equally varied (and so cute!). There's even a game in the illustrations: finding Tree's little turtle friend on each page.
A gentle tree with travel aspirations, a group of fun-loving kids, nature's splendour through the four seasons, and a lot of extra resources in the back of the book and especially on the author's website make this tree's tale a must-read for children of any background, at home or in the classroom. Tree Finds Friendship is available in English and German, and a French translation is in the works!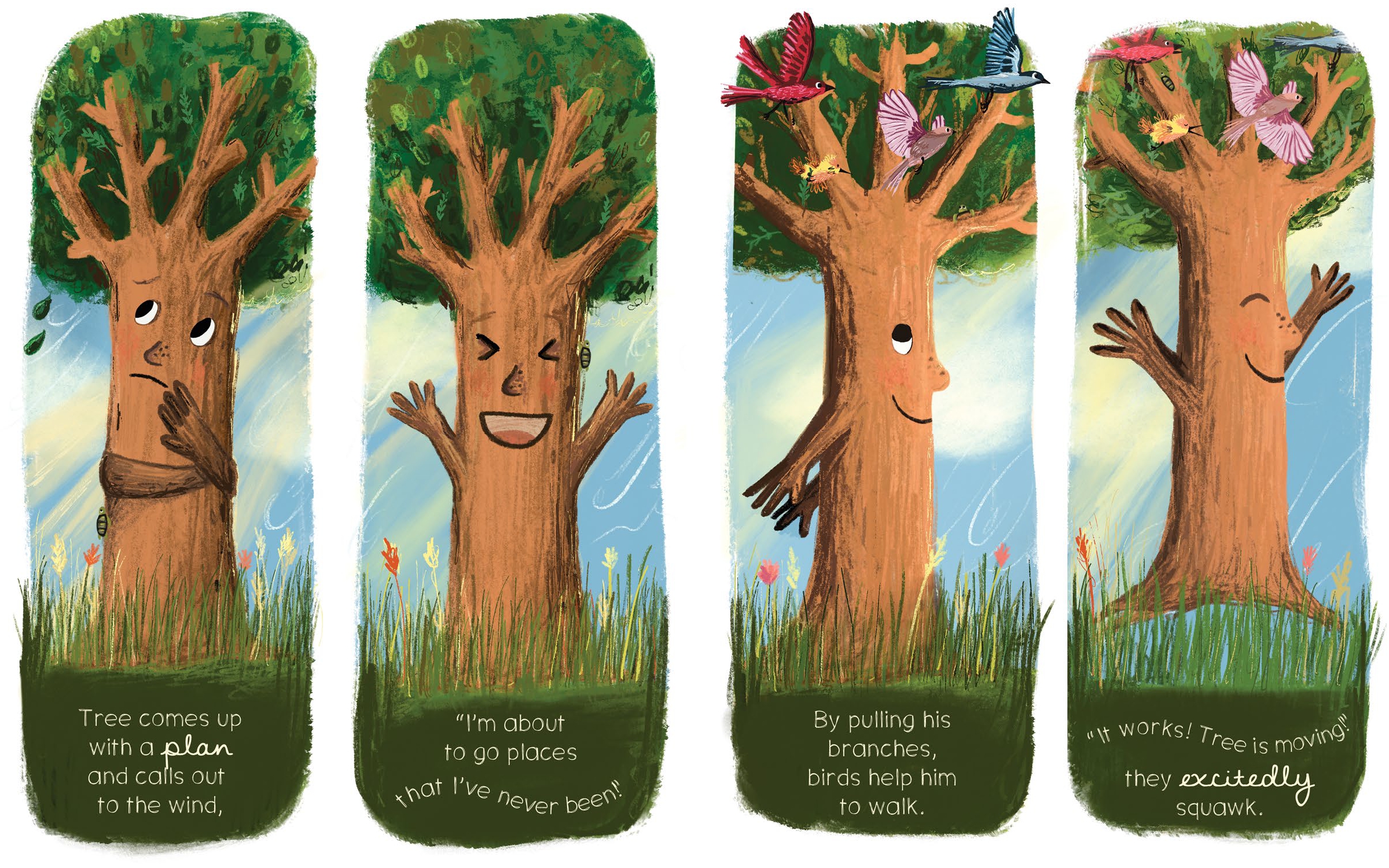 —
Don't wait to get your copy on Amazon! More books from Nadja coming soon.