Playwise is a new and expanded version of the Game of Wisdom for ages 6 and up and is easy to adapt to skill levels and number of players. Playwise is not a game of debate, but a game of discussion where new ideas arise and are combined in interesting ways. Kids will demonstrate their wisdom and ability to listen closely and build on the ideas of others. It is an excellent family parlor game and can be used as an extra-curricular activity in schools.
VERSION 1 – Funny Pictures
The judge chooses a question card from the five categories and reads it aloud. All other players put down a picture card that they think best matches the question. The judge chooses the best answer and explains his or her choice. The winner of the round keeps the question card and receives a laurel. This player is awarded a second laurel if his or her reason for choosing that card is different from the judge's.
VERSION 2 – The Right to Speak
In this version players compete for the Right to Answer by being the first to put down an answer card or their Right to Speak token. He or she must take the stance Yes, No, or Depends and is awarded a laurel for answering the question. Other players must take a different stance in order to win a laurel for that round. The judge may offer one person per round a chance to answer again, with a different answer, and win a bonus laurel.
VERSION 3 – Write & Speak
A question card is read aloud to start the round and players have one minute to write their answer down. The first player reads his or her answer and the others must discard their answers if they are the same. A laurel is only awarded to the answers that are different in kind, even if they take the same stance. This is a more relaxed and social version of Playwise. Funny and unique answers are sure to dominate the game.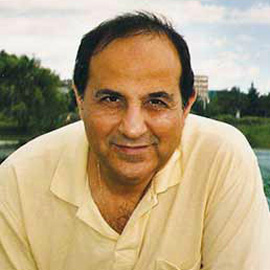 George Ghanotakis holds a law degree from the University of Quebec, and both education and philosophy degrees from the University of Toronto (B.Ed., M.A., Ph.D.). He has taught at the University of Ottawa, theUniversity of Toronto, the University of Alberta, and the University of Victoria.
He is the founder of the Canadian Institute of Philosophy for Children. He also servedas special consultant for the Ministry of Education (in Ontario, British Columbia, and Quebec), and assisted in implementing thinking-skills programs for grades K - 12.
He is the author of the award winning Game of Wisdom and of numerous books and learning resources.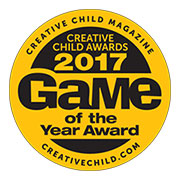 PLAY WISE GAME – CREATIVE CHILD REVIEWS
« This game gives all kids playing an important roll all at the same time, making every child engaged throughout playing. This game sparks conversation, thinking, and ideas among kids as they play. This would be a great game at after school care, or even a family game to play at home. »
« This is a really fun board game for young kids. I like that there are 3 different versions for kids to switch up and play, they won't ever get board. The box/packaging is colorful and inviting. »
« This is fun and educational, would appeal to curious kids »