My Little Book of Questions helps children develop critical thinking skills by asking simple questions separated into logic, ethics, discovery, and imagination. Dr. Ghanotakis illustrates how parents and educators can help children strengthen their brains by exercising their powers of logic, imagination, inquiry, and moral reasoning and how, through questioning and dialogue, they can become smarter.
The My Little Book of Questions collection is also a portable conversation tool designed to keep families busy cultivating the art of wondering. Simply open one of these books on any page, ask a question, and receive a glimpse into the mind and heart of your little loved ones. Play and replay anywhere.
These books open up the world of philosophy for children and encourage them to think of reasons, seek evidence, consider different answers, and explore the alternatives and consequences to what they say and do.
Author: George Ghanotakis
Illustrators: Jasmine Vicente, Richard Kelly
Languages: English, French, Chinese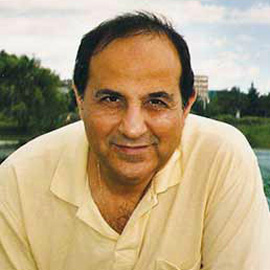 George Ghanotakis holds a law degree from the University of Quebec, and both education and philosophy degrees from the University of Toronto (B.Ed., M.A., Ph.D.). He has taught at the University of Ottawa, the University of Toronto, the University of Alberta, and the University of Victoria.
He is the founder of the Canadian Institute of Philosophy for Children. He also served as special consultant for the Ministry of Education (in Ontario, British Columbia, and Quebec), and assisted in implementing thinking-skills programs for grades K - 12.
He is the author of the award-winning Game of Wisdom and numerous books and learning resources.
My Little Book of Discovery
My Little Book of Imagination