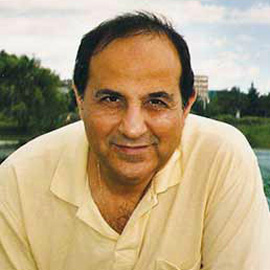 George Ghanotakis
George Ghanotakis holds a law degree from the University of Quebec, and both education and philosophy degrees from the University of Toronto (B.Ed., M.A., Ph.D.). He has taught at the University of Ottawa, the University of Toronto, the University of Alberta, and the University of Victoria.
He is the founder of the Canadian Institute of Philosophy for Children. He also served as special consultant for the Ministry of Education (in Ontario, British Columbia, and Quebec), and assisted in implementing thinking-skills programs for grades K – 12.
He is the author of the award-winning Game of Wisdom and of numerous books and learning resources.