In the vines of Leamington, ON, lives Anne, a green tomato. Every day at the market, the red tomatoes are set out on display. When there is a shortage of red tomatoes, the veggislature orders that green tomatoes be painted red to fill the basket at the market. Anne must learn to outsmart the veggislature or be caught and painted for the market.
This story seeks to teach children about the right to security of the person, which is guaranteed by section 7 of the Canadian Charter of Rights and Freedoms.
Everyone has the right to life, liberty, and security of the person and the right not to be deprived thereof except in accordance with the principles of fundamental justice.
Illustrator: Meredith Luce
Dimensions: 9 × 12 × 2 in
Hardcover ISBN: 978-1-926776-43-9
Softcover ISBN: 978-1-926776-34-7
"This series is dedicated to the children of Canada."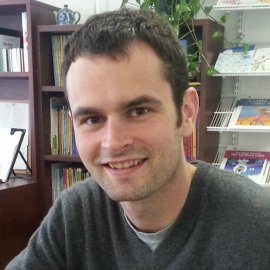 Dustin Milligan is a native of Tyne Valley, Prince Edward Island. He received a bachelor's degree with double honours in history and political science from the University of Ottawa, and degrees in civil law and common law from McGill University. He has worked in the field of constitutional advocacy and litigation in Canada, South Africa, and Burma. He was called to the bar of Prince Edward Island in 2011.