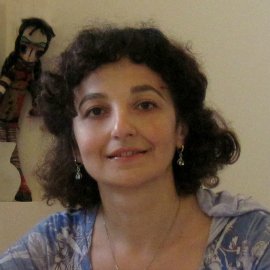 Yasmina Roberts
Yasmina Roberts has a Master's degree in mathematics from the University of Toronto. She teaches at a private college and runs math classes for children of all ages from both public and private schools.
Over the years, Yasmina's experience working with children in an academic environment led her to question the standard approach to teaching basic problem-solving skills. She noticed that children did not develop and train their minds in logical thinking from early childhood. They did not have a chance to experience the feeling of great joy after discovering a hidden clue to a problem that initially appeared complicated.
Her goal is to help children develop the analytic abilities necessary to study mathematics. She intends to challenge her readers' brains as of their early childhood with non-standard questions that have creative solutions with this series.