This year's contest was a huge success! With 350 submissions from kids across the country, our wonderful team of judges had a lot to consider. Congratulations to...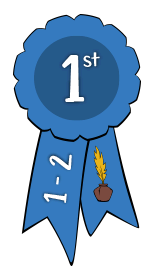 "Apple Pie Friends: The Garden Party"
Weyburn, SK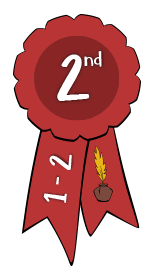 "Mayra's Adventure"
Calgary, AB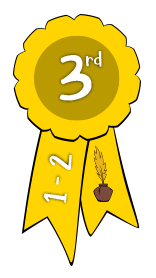 "World War I - The Bullet Boomer"
Toronto, ON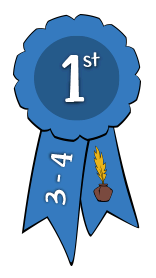 "The Cloud Witch"
Vancouver, BC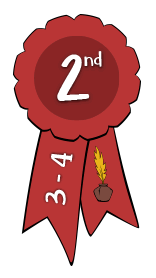 "A Letter from a Tree"
London, ON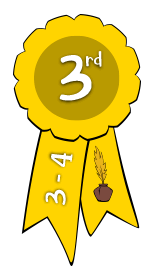 "An Ocean of Sunflowers"
Charlottetown, PEI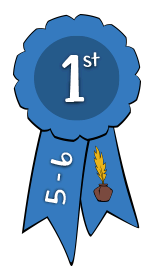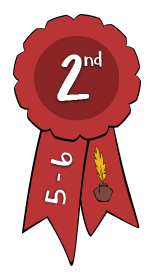 "Lost in a Book"
Kanata, ON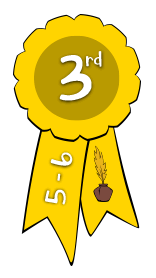 "Fishing for Junk"
Ste. Agathe, MB
THANK YOU TO OUR YOUNG AUTHORS, PUBLISHED IN OUR ONE STORY A DAY BY KIDS FOR KIDS ANTHOLOGY
Ambikaiselvan, Thrishaan
Beeksma, Shaylee-Ann
Cicconi, Anthony
Diao, Evan
Esealuka, Chioma
Gratton, Brianna
Hanstock, Ian
Ho, Riley
Kim, Mina
Knudson, Brie
Matuscak Currie, Theresa
Law, Brianna
Lennon, Wyatt
Liu, Chloe
Liu, Harvey
Luo, Lucas
Ma, Reena
MacKenzie, Lily
Maendel, Moses
Morrissey, Claire
Naysa, Raaya Zaman
Platias, Sofia
Rochon, Aiden
Schick, Madisyn
Sevigny Tahbaz, Alleah
Somesan, Sarah
Stelmashchuk, Angelina
Thomas, Peyton
Wehlage, Kate
Yang, Michael
Yu, Shirley
Even if your work was not selected, consider this a personal victory. You created something wonderful and, with practice, you will continue to grow as a writer and as an individual. Congratulations on having the courage to submit a piece of yourself to our contest.
THANK YOU TO THE SCHOOL WITH THE MOST SUBMISSIONS
Bertha Kennedy Catholic School in St. Albert, AB, wins a cash/book prize!
After much deliberation, the DC Canada team and its external judging panel decided on the best stories.
Internal judges: Meizhen Dang, Leonard Judge, and Kara Cybanski
External judges: American children's book author Jennifer Burrows, Principal Francesse Kopczewski with the OCSDB, Professor Christina de Simone of the University of Ottawa, and Braden Harrison, an intern from the Algonquin College Professional Writing Program
This contest is brought to you by the One Story A Day collection. One Story A Day contains a total of 365 stories — one for each day of the year — separated into 12 books, each representing one month of the year.
Professional writers
Motivational content: life, friends, family, fables, nature, science, history...
Controlled vocabulary
Targeted illustrations
Audio CD narration
The stories foster children's total development — linguistic, intellectual, social, and cultural — through a love of literature. Sit back, relax, and discover the pleasure of reading!