This year's contest was a huge success! With 350 submissions from kids across the country, our wonderful team of judges had a lot to consider. Congratulations to...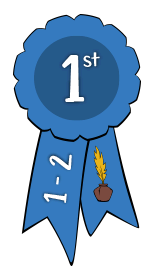 "Apple Pie Friends: The Garden Party"
Weyburn, SK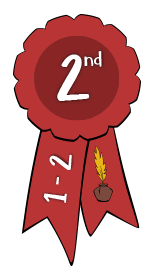 "Mayra's Adventure"
Calgary, AB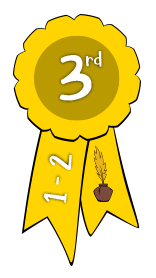 "World War I - The Bullet Boomer"
Toronto, ON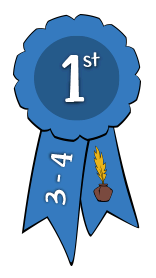 "The Cloud Witch"
Vancouver, BC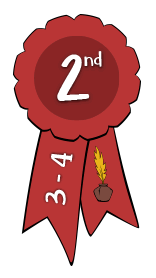 "A Letter from a Tree"
London, ON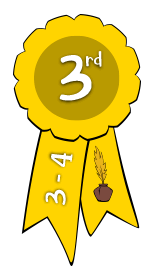 "An Ocean of Sunflowers"
Charlottetown, PEI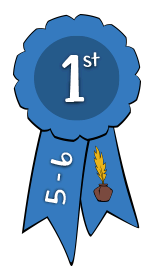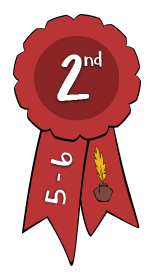 "Lost in a Book"
Kanata, ON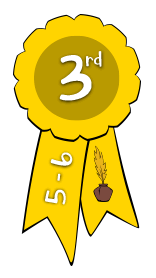 "Fishing for Junk"
Ste. Agathe, MB
THANK YOU TO OUR YOUNG AUTHORS, PUBLISHED IN OUR ONE STORY A DAY BY KIDS FOR KIDS ANTHOLOGY
Ambikaiselvan, Thrishaan
Beeksma, Shaylee-Ann
Cicconi, Anthony
Diao, Evan
Esealuka, Chioma
Gratton, Brianna
Hanstock, Ian
Ho, Riley
Kim, Mina
Knudson, Brie
Matuscak Currie, Theresa
Law, Brianna
Lennon, Wyatt
Liu, Chloe
Liu, Harvey
Luo, Lucas
Ma, Reena
MacKenzie, Lily
Maendel, Moses
Morrissey, Claire
Naysa, Raaya Zaman
Platias, Sofia
Rochon, Aiden
Schick, Madisyn
Sevigny Tahbaz, Alleah
Somesan, Sarah
Stelmashchuk, Angelina
Thomas, Peyton
Wehlage, Kate
Yang, Michael
Yu, Shirley
Even if your work was not selected, consider this a personal victory. You created something wonderful and, with practice, you will continue to grow as a writer and as an individual. Congratulations on having the courage to submit a piece of yourself to our contest.
THANK YOU TO THE SCHOOL WITH THE MOST SUBMISSIONS
Bertha Kennedy Catholic School in St. Albert, AB, wins a cash/book prize!
After much deliberation, the DC Canada team and its external judging panel decided on the best stories.
Internal judges: Meizhen Dang, Leonard Judge, and Kara Cybanski
External judges: American children's book author Jennifer Burrows, Principal Francesse Kopczewski with the OCSDB, Professor Christina de Simone of the University of Ottawa, and Braden Harrison, an intern from the Algonquin College Professional Writing Program
This contest is brought to you by the One Story A Day collection. One Story A Day contains a total of 365 stories — one for each day of the year — separated into 12 books, each representing one month of the year.
Professional writers
Motivational content: life, friends, family, fables, nature, science, history...
Controlled vocabulary
Targeted illustrations
Audio CD narration
The stories foster children's total development — linguistic, intellectual, social, and cultural — through a love of literature. Sit back, relax, and discover the pleasure of reading!
Two of our winners were featured in their local newspapers! Read on to find out more about them.
Young Richmond writer publishes first story
A young writer from Richmond just got her first ever story published in an anthology by kids for kids.
Magical Critter Saves the Day by six-and-a-half-year-old Brianna Law tells the tale of a unicorn and a pony coming to the rescue of a unicorn who fell into a hole.
Law is an avid reader who started writing when she was in kindergarten, and this was her first time participating in a writing contest.
"For characters, I used unicorns because I like them. And I used the names of my friends," said Law. She also wanted to apply what she learned at school and include problems and solutions in the story.
Law told The Richmond News she was "happy" and had fun while writing the story, and the best part was that she could "make anything and everything is possible."
"She was very excited about it," said mom Catherine Lau, who told Law the "sky's the limit" for her story.
The hardest thing about writing the story, said Law, was spelling different words such as the unicorns' names.
The story was shortlisted for publication after Law submitted it to DC Canada Education Publishing's story-writing contest. A total of 350 stories were submitted by kids across Canada.
The contest was judged based on "originality, word choice, fluency/organization, and spelling," explained DC Canada editor Kara Cybanski, who said Law's story was "impressive" for a writer at her age.
Law's parents, who found out about the contest through word of mouth, are "thankful" they can "see that she's making progress" in reading and writing.
"For us, it's important for her [to be] able to start writing at an age as young as she has. It's just something rewarding for us as parents," said dad Aaron Law.
Weyburn Grade 1 student wins first place for her story
Grade 1 Weyburn student Madisyn Schick won first place in a contest in her grade category, and will have her story published in an anthology.
A Grade 1 Weyburn student, Madisyn Schick, wrote a story about "Apple Pie friends" and won first place in a contest in her grade category, and will have her story published in an anthology of stories submitted by children from across Canada.
She entered the story-writing contest with DC Canada Education Publishing, and won first place in her age category.
She received a $100 prize, a certificate and will be mailed a copy of the children's story anthology that her story will be featured in. The book will be professionally edited and illustrated and published in the coming year, available for purchase online at DC Education Publishing.
"My story is called 'Apple Pie Friends: The Garden Party' and is the second book about Apple Pie friends that I've written," said Madisyn.
When she heard that she had won, Madisyn said it "felt great, it was very exciting. I'm going to be a published author!"
"My story is about some friends who are planning a garden party when the apple pie goes missing. The friends have to find it before the party," explained Madisyn.
Her mom, Megan Schick, added that the story follows her first book about The Apple Pie Friends working together to pick all the apples off a tree to make a delicious apple pie. The apple pie friends include a farmer, a black cat, a dog, an owl and a robin with the addition of a new friend, a bear, in the second story.
Madisyn came up with the apple pie friend idea while using a felt storyboard and dictating her story to her mom. Megan wrote down Madisyn's words and read them back to her, and they worked together to edit the story and create a final draft.
Megan then illustrated the first book for Madisyn. Megan also wrote down Madisyn's Garden Party sequel as Madisyn dictated it to her and they submitted the good copy to the competition.
Madisyn loves writing stories and said she hopes to have more stories published in the future.
Editor Kara Cybanski said DC Canada's second One Story a Day Writing Contest (2021-22) was a raging success.
"With 350 stories by first to sixth graders from British Columbia to Newfoundland and Labrador, our team was thrilled to see so many aspiring authors send us the fruits of their labours. Now, we have the pleasure of sharing our favourite stories with the world," she said.
She noted the "One Story a Day" collection was created to foster a love of reading in children.
"We have no doubt that this anthology, written by kids for kids, will have the same effect. From daring magical feats to adventurous animals, this book has it all - the stories are as diverse as the kids who wrote them. After a bit of work by our editing team regarding grammar and punctuation, 32 stories were ready to publish," she said.
Of Madisyn's story, Cybanski said, "For a writer in Grade 1-2, her story was incredibly impressive - it's a tale of friendship, sharing, and yummy apple pie. It's called 'Apple Pie Friends: The Garden Party', and is the first place story in the Grade 1-2 category. We judged based on originality, word choice, fluency/organization, and spelling. Madisyn's submission was well-written and put a smile on our faces."
She added the editors were thoroughly impressed by the talent they saw in all the submissions received.
"Every single writer who dared to send in a story created something wonderful and, with practice, will continue to grow as an author and as an individual. We can't wait to see what these young Canadians will do next," she said.