It's been a year since the publication of Three Little Piggy Banks, the financial literacy story book that teaches an easy way to manage money at any age. The author, Pamela George, has become recognized as a local authority on financial wellness! She was featured in a CBC Ottawa special, the Big Owe, putting Canada's addiction to credit cards in the spotlight. She is also hosting workshops to share the wealth of her experience as a credit counsellor who has seen it all. Here is another great review of Three Little Piggy Banks: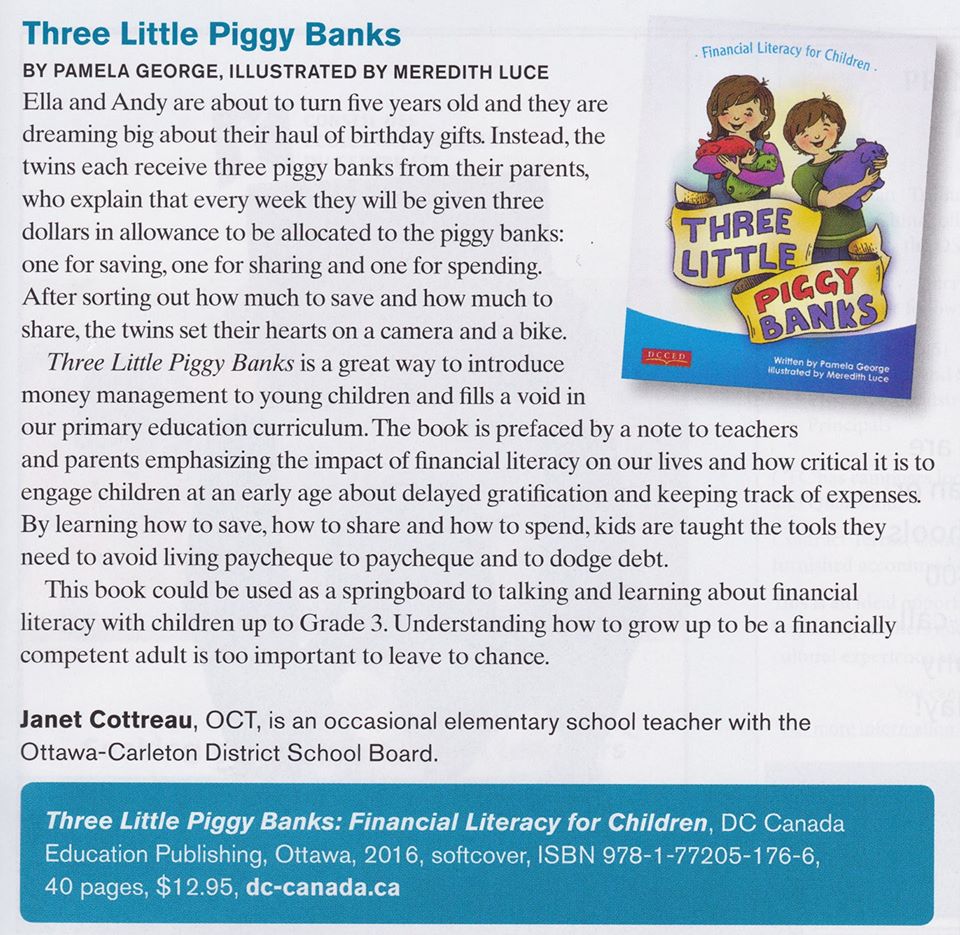 Looking for an easy way to teach kids about money? 
Our most recent publication is Super Hammy – My First Reading Series, by Oksanna Crawley, a former Kindergarten and Reading Recovery teacher. This collection of levelled readers has now been approved by Fountas & Pinnell! Fifteen books in three levels of difficulty will help struggling or first time readers grow accustomed to sentence structure and common words. The set comes with an audiobook CD voiced by the author/illustrator's daughter, a professional voice actor. See what teachers are saying about Super Hammy: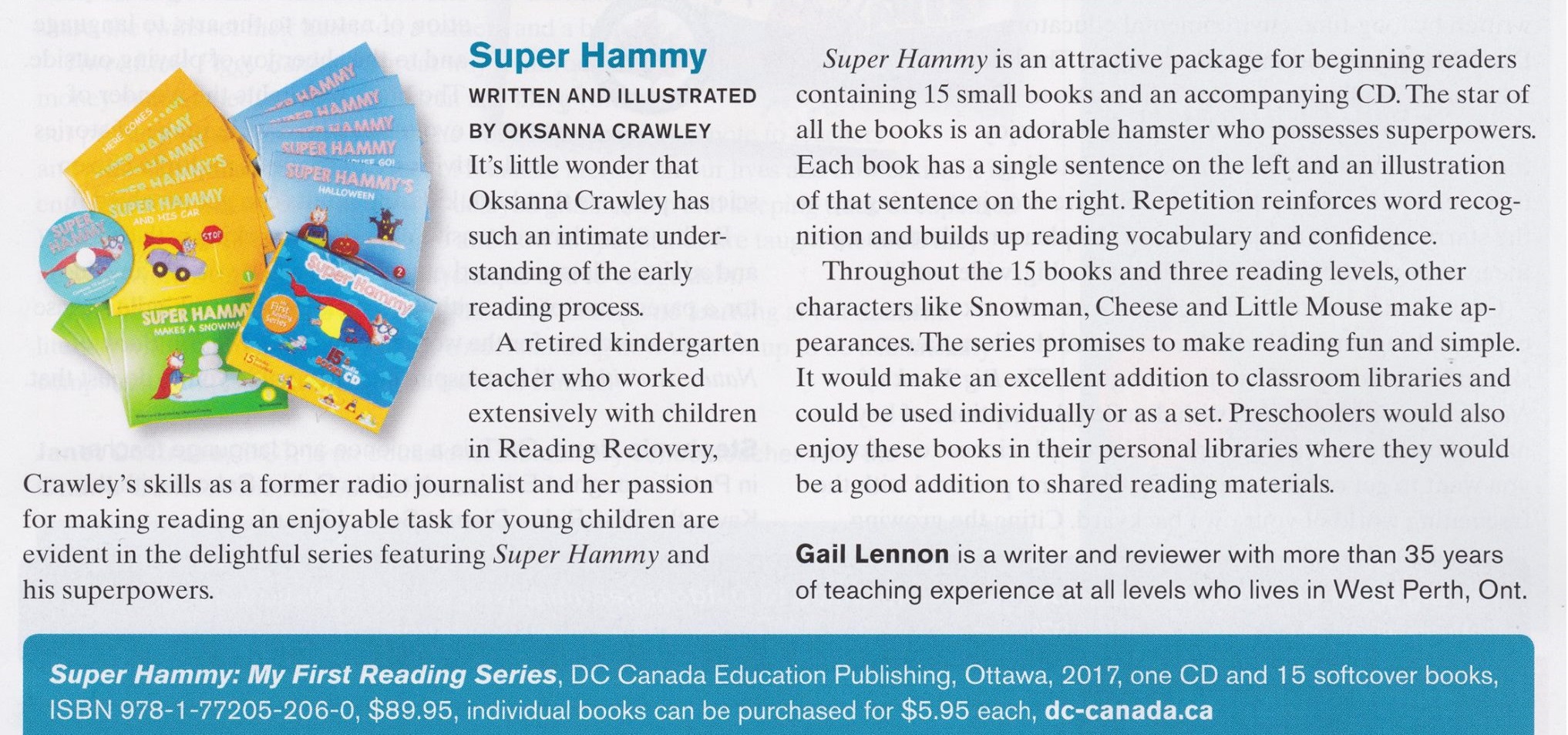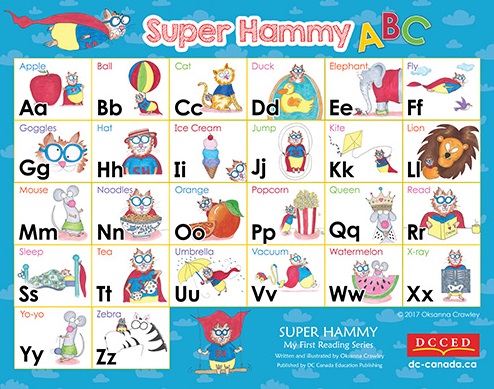 Looking for more resources to help young readers? The Super Hammy alphabet poster is a great tool for kids who are learning to recognize and write the letters of the alphabet. The new poster features more funny and original artwork by Oksanna Crawley to give kids a visual memory anchor for the sound of each letter.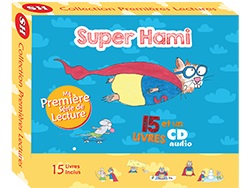 The entire series has recently been translated into French ! Super Hami is available for pre-order today and will begin shipping in December.
Do you have feedback about any of DC Canada's books? We would love to hear from you! Write to us at info@dcced.ca, follow us on Facebook, or tweet to us on Twitter!